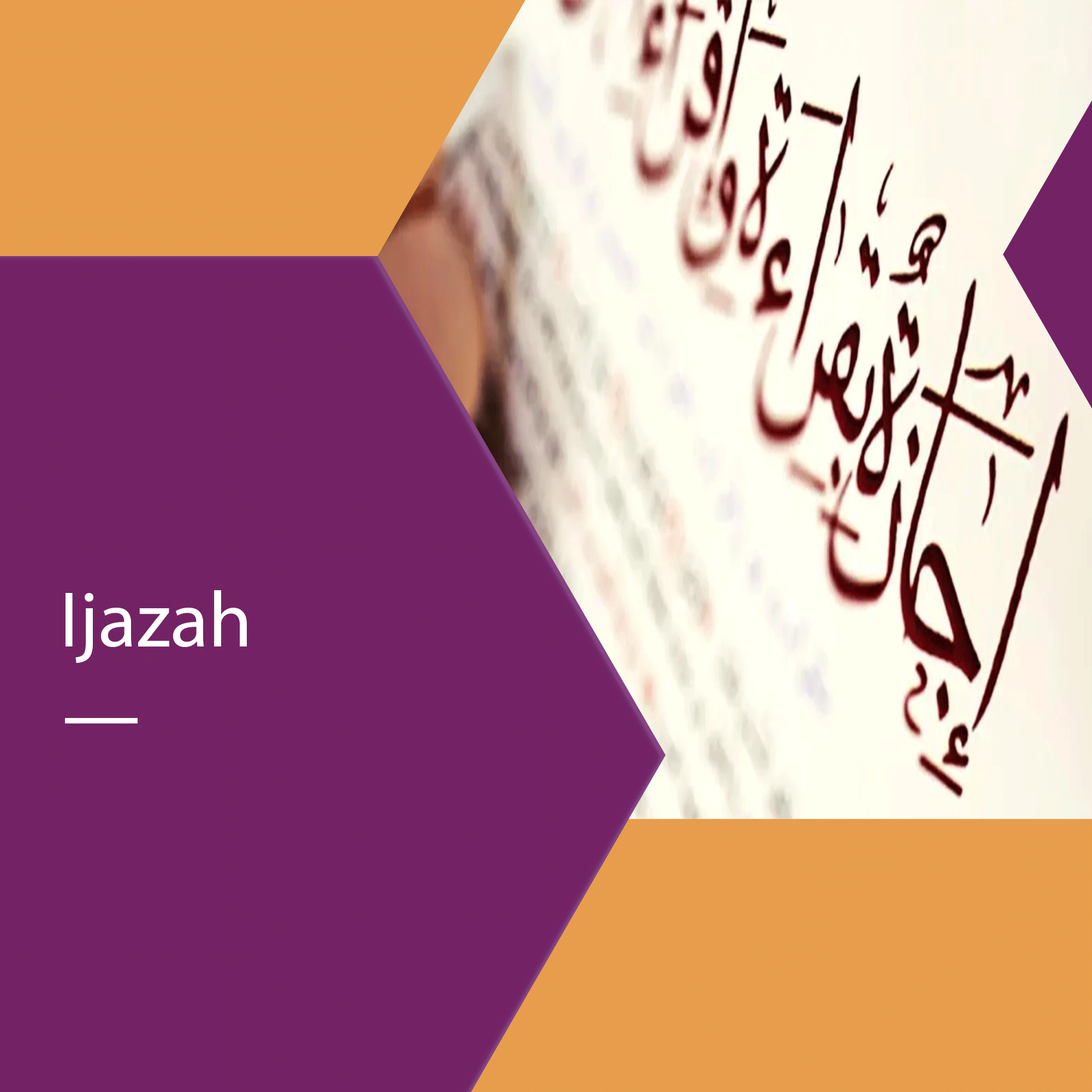 After the spread of Islam, it came out to be that people belong to different tribes, speaking different languages along with different dialects. From there onwards, the need to recite Quran in different styles came into existence henceforth, helping people to read the miraculous speech of Almighty Allah with high proficiency and with ease.
Course Outline
Getting Ijazah in Quran means reaching a perfect level in reciting Quran, as the readers get rid of evident and hidden melodies and common mistakes on the public and private tongue of Muslims, and they are called the companions of Quran, as Prophet Muhammad -peace and blessings be upon him- said
"Who reads the Quran and who is skilled in it, with the angels of the heaven who are honorable, righteous ….."
Al noor Institute provides Ijazah in the greatest ten quart by 'typed al-Nash'. They are the readings of the following imams;
Naïf Ibn bad al-Raman Ibn Abi Maim Al-Madame
Abdullah Ibn Kathie Al-Dray Al-Make.
Abu Arm Ibn Alana Al-Basra.
Abdullah Ibn Arm Al-Ashbin Al-Shame.
Aim Ibn Abi Al-Anjou Al-Aside Al-Kofi.
Hama Ibn Habit Al-Zeya Al-Kofi.
Abu Al-Hassan Ibn Ali Ibn Hama Al- Asia Al-Nabawi Al-Kofi.
Abu Jaffa Yazd Ibn Al-aqua Al-Madame.
Yaqui Ibn Shaq Al-Haddam Al- Basra.
Khalid Ibn His ham.
We should mention that these ten are divided to seven fixed readings and three complementary readings. And each one of them has two narrators, so there are twenty narratives for Quran.
All the ten Qira'at are received from Prophet Muhammad –peace and blessings be upon him- and he didn't deny any of them, so the ten Qira'at have only one source, it is one book revealed from one God to one Prophet. And each lira of the ten Qira'at had been confirmed and identified and there wasn't any variation or innovation or disagreement over any of them.
Learning Objectives
By the end of this course, the student will be able to:
Recite the Quran with proper tajweed
Teach the Holy Quran
Obtain Ijazah in Quranic Recitation
Teachers
Our experienced and certified scholars will verify your skills and abilities assess your knowledge of the Quran. You would need to pass the tests with flying colors to be able to get the Ijazah, and it would not be difficult with us. Our Quran scholars and professionals will help you master the course.