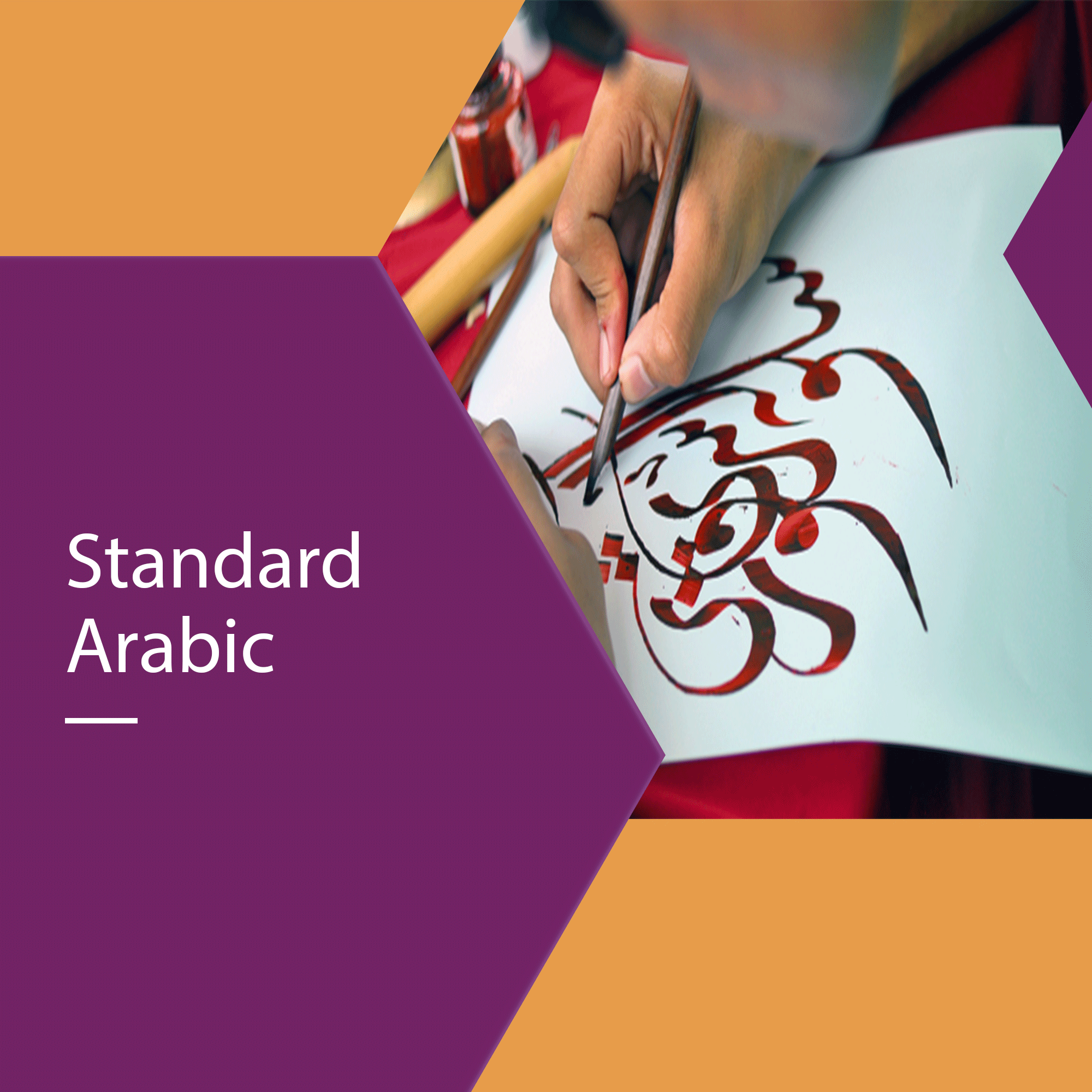 Arabic is the language of the Holy Quran through which Divine Inspiration has dictated guidance to our Prophet Muhammad (PBUH). In this course you will get a general aptitude for the linguistics involved in Arabic. It can also be a means to develop good communication skills if you are seeking employment or simply wish to visit Arabic-speaking countries.
Course Outline
It is especially designed for non-Arab speakers. Teaching methodologies involved in this course focus to elevate the fluency level of non-Arab speakers.
 Arabic as a Language course is divided into three stages i.e., Level 1, Level 2 and Level 3
Level 1 (Beginner):
 As a beginner, we make our students focus on the recognition of Arabic letters and their phonetics. 
Learning Objectives
By the end of this course, you'll have:
Recognition of Arabic phonetics and their composition into words
Learned rules of vowels
Effectively write script formation
Level 2 (Intermediate):
At this stage we focus on general speaking and correct sentence formation. Teachers encourage students to engage in simple Arabic conversations on a range of topics. 
You'll be introduced to the following:
Roots and patterns
The definite article
Arabic proper names
Pronouns
Possessive pronouns
Interrogative pronouns
Masculine and feminine forms
Forming a question
Plurals
Adjectives
Prepositions
Present tense verb conjugation
The past tense, the future tense
Negation of the past tense
Fronted predicates
Translating text with a dictionary
Learning Objectives
By the end of this course, you'll have:
Enhanced Vocabulary
A better understanding of the structure and pattern of words and sentences
Level 3 (Advanced):
To enroll in this level, we recommend that you must be able to recognize and pronounce Arabic letters and compose them into short words. 
This level focuses on more advanced studies where you'll learn selected topics in grammar and literature.
Learning Objectives
By the end of this course, you'll acquire:
Fluency in reading Arabic literature
Confidence to hold meaningful conversations in Arabic.
Excellent recognition of letters, their formations, and compositions
Fluency in reciting the Quran
Teachers
Our teachers are professional instructors. They are native Arab speakers from Egypt, Jordan, and Saudi Arabia. They are equipped with modern teaching practices and techniques. Our latest teaching methodologies help students in learning the core language quickly and easily.
Our live one-on-one sessions make use of advanced technological equipment to improve class participation and student learning experience.